12 Violin Shops at Kent
In the South East Region of England, the second most populated county is Kent following Hampshire. Maidstone is its county town. Therefore, no wonder several violin shops were built within the vicinity of this county. Though some may not be exactly your dedicated violin only shop, we have heard these shops are starting to stock some entry level violins. Drop us a comment below if this isn't true anymore, or they've grown their collection. Let's make this page better for our Kent neighbourhood.  
One of the leading buy/sell of musical instruments in Maidstone with over ten years of service. They produce the proper products at the right price via their Maidstone store and online catalogue. 

Website: http://www.musicmattersdirect.co.uk
Address: 114 Week St, Maidstone, Kent ME14 1RH, UK
Tel: +44 1622 755600
Since 1994, this Retail/Online Music shop is available to all customers, young and old, beginners and pro players. Different kinds of musical instruments are obtainable on order. 
Website: http://www.elephantmusicstore.com
Facebook: https://www.facebook.com/elephantmusicstore
Address: 8 Harmer St, Gravesend, Kent DA12 2AX, UK
Tel: +44 1474 534436
Email: info@elephantmusicstore.com
Derek Himsley operates StringWind Repairs providing excellent service in the making and repairing of violins, violas, cellos and bows. Recently, he also expands their scope to other musical instruments which includes harps and guitars. Since he also owned the shop, he can help fulfill your needs within your budget.
Website: http://www.stringwindrepairs.co.uk
Facebook: https://www.facebook.com/stringwindrepairs
Address: Evegate Park Barn, Smeeth, Ashford, Kent TN25 6SX, UK
Tel: 01303 488284
 A Music Shop supplied with new and used stock of musical instruments, sheet music and accessories. They prefer customers to purchase at their shop rather than online to ensure release of the right product. They are also listed by Trusted Music Store as one of the finest and trusted music store in UK. 
Website: http://www.strumandbass.com
Address: 95 - 97 Watling Street Gillingham Kent ME7 2YX, UK
Tel: 01634 850058
Email: strumandbass@hotmail.co.uk
5. County Music
Musical instruments and sheet music retailer established for over 25 years at the centre of Canterbury. They are the main dealer of various musical equipment brands including Fender, Martin, Roland, Yamaha, Ibanez, Boss, Peavey, Electro-Harmonix and many more. 

Website: http://www.countymusic.co.uk
Facebook: https://www.facebook.com/CountyMusicLtd
Address: 14-16 Castle St, Canterbury, Kent CT1 2QJ, UK
Tel: +44 1227 762718
Email: info@countymusic.co.uk
6. Shem Mackey
Shem Mackey is a maker/restorer of violas besides early bows. He is also available for repairs settled from special requests.
Facebook: https://www.facebook.com/Shem-Mackey-Luthier-95600932372
Address: 8 Abbot's Hill, Ramsgate, Kent CT11 8HN, UK
Tel: +44 1843 852726 or +44 771 8023440
Email: shemmackey@hotmail.com
7. T.A.CRAIG
T. A. Craig founded by Timothy Craig in the year 2004 offers repair, restoration, and sales/rentals of violins, violas, cellos and bows. The business started off at Central London but later moved to Sevenoaks High Street in the year 2008. 
Website: http://www.craigviolins.com
Facebook: https://www.facebook.com/Craigviolins
Address: 31 High St, Sevenoaks, Kent TN13 1JD, UK
Tel: +44 (0) 1732 459 823
Email: enqs@craigviolins.com
Traditional music shop that deals with strings, violins, bows and other musical instruments for both new and antique. Their wide range of services include all standards of string players in just affordable prices. The details below review related information of the shop.

Website: http://www.tysoe-music.com
Facebook: https://www.facebook.com/malcolmtysoemusic
Address: 8-10 Church Rd, Farnborough, Kent, BR6 7DB, UK
Tel: +44 1689 859212
Email: shop@tysoe-music.com
9. Colin Cross At Deal Violins
Colin Cross is a skillful restorer/repairer and maker of violins, violas, cellos, bows and basses. His works are brought and used by string players ranging from beginner students to professional musicians all over the world.

Website: http://www.dealviolins.com
Address: 7 Victoria Rd Deal, Kent CT14 7AS, UK
Tel: +44 (0) 7971 924 929 or +44 (0) 1304 373 111
Email: info@dealviolins.com
10. Fairfax Violins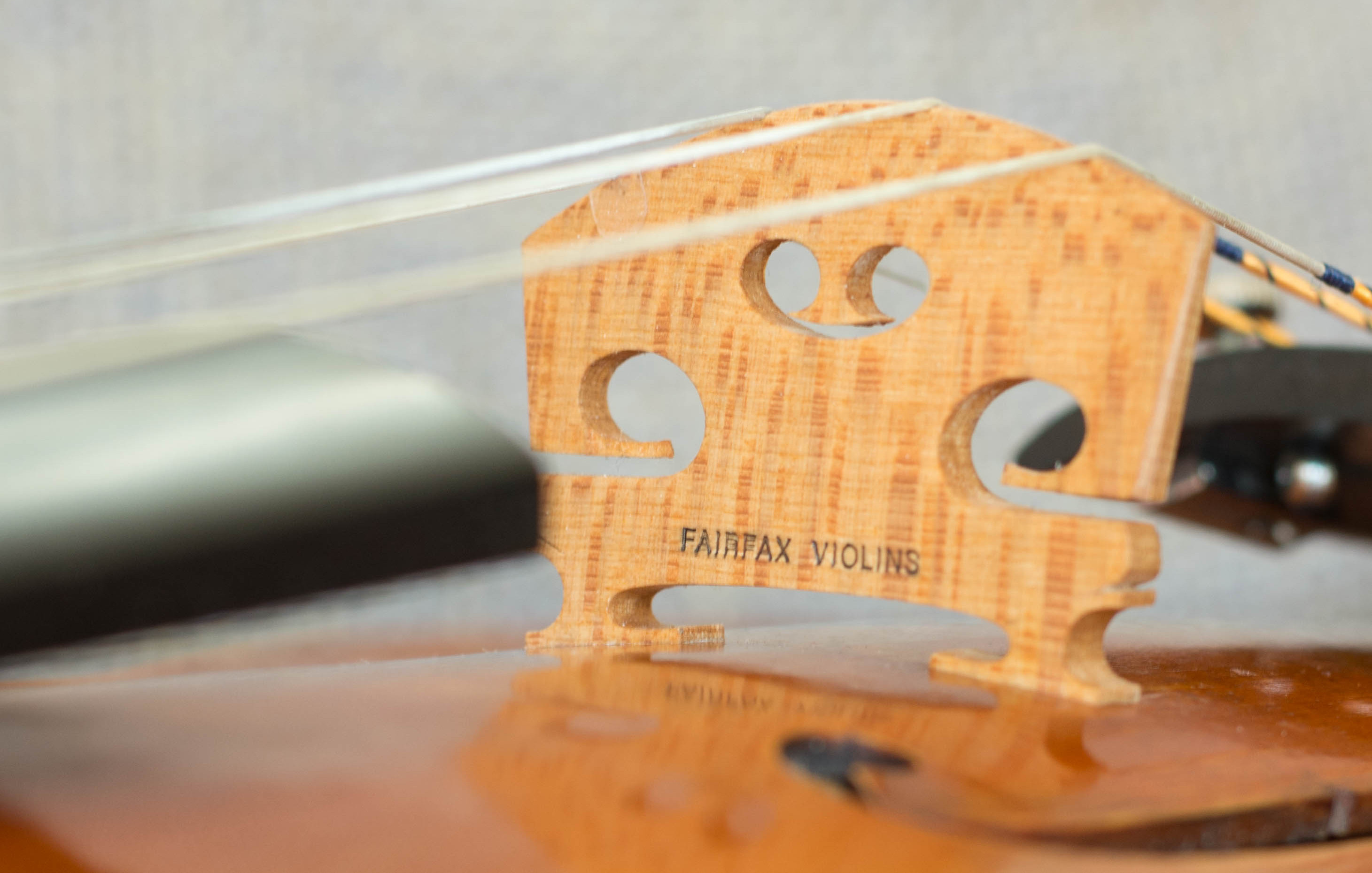 Anneleen and Andrew Fairfox, both violin makers and restorers had been working from local to the world's finest musicians. They are working on the maintenance and tonal adjustment including baroque and classical restorations.They produce new violins and antique instruments regularly for sale.

Website: http://fairfaxviolins.com
Address: Blue Cedars, Langton Road, Tunbridge Wells, Kent TN4 8XA, UK
Tel: 01892 527452
Email: fairfaxviolins@gmail.com
11. TimbreCraft
Specialized in repairing and restoring of violins, bows and other stringed instruments. They are also working on brass and woodwind. Very available for any special order in building custom instruments. 

Website: http://www.timbrecraft.co.uk
Facebook: https://www.facebook.com/TimbreCraft
Address: Bentley Rd, Willesborough, Ashford, Kent TN24 0HR, UK
12. Oviolin
Oviolin (that's us!), though not based in Kent, has delivered to Kent's players of all abilities throughout the years. So, for those interested in buying violins, violas and cellos, be sure to take a look at our catalogue.
Leave a comment
Comments will be approved before showing up.