8 Outstanding Violin Shops at Oxford
At Oxford, South East England, there's a lot of places that must not be missed in your travel list. If you're really into music, there are musical performances at concert locations such as Sheldonian Theatre or the Holywell Music Room. Aside from that, if you're planning to buy stringed instruments, there are violin shops prevalent around the place and below shows the list of these places for accessible source of information.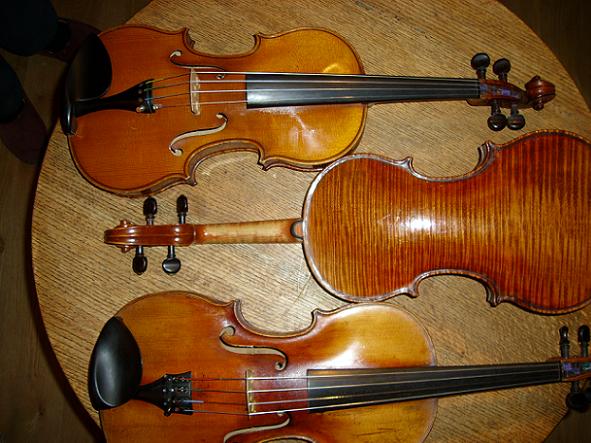 For the past 20 years, this shop has been a retail music instrumental store of fine quality violins, violas, cellos, bows and accessories. They are also active at various schools to help young musicians improve their skills in their preferred musical instruments.

Website: http://www.claridgeviolins.com
Address: 23 Poplar Rd, Botley, Oxford OX2 9LA, UK
Tel: 01865 725530 or 07773 890069
Email: roger@claridgeviolins.com
Stock available comprises excellent range of old instruments and modern instrument selection obtainable within budget. They are professional in handling their instruments as well as their customers for over 30 years. Furthermore, the store has good quality old and new bows, cases and accessories for sale.

Website: http://www.watersviolins.co.uk
Address: 75 High Street, Wallingford, Oxfordshire OX10 0BX, UK
Tel: 01491 825616
Fax: Fax: 01491 824783
Email: peter@watersviolins.co.uk
3. Thomas & George Martin Violin Makers
Tom and George worked together for over 10 years now. Tom as the master player and luthier while George handles day to day business. This shop is very particular with a high quality handmade double bass and violins. They are happy to work on special orders specially that they are world renowned shop brought and played at top orchestras around the world.
Website: http://www.thomasmartin.co.uk
Address: Babbington Barn, Williamscot, Banbury, Oxfordshire OX17 1AD, UK
Tel: +44 1295 750546 or +44 7818 034077
Email: getintouch@thomasmartin.co.uk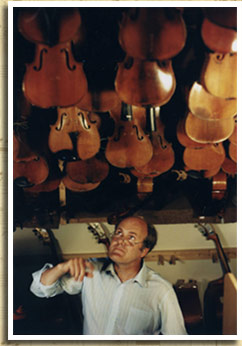 Starting in the year 1972, Jonathan Beecher, founder of beecher acoustics, developed unique and innovative techniques using top quality materials in their works. Any customer can always request for an appointment and rest assure that they can acquire excellent service at affordable price.

Website: http://www.beecheracoustics.com
Address: 1 Quarry High Street Headington, Oxford OX3 8JT UK
Tel: +44 (0)1865 762287 
Fax: +44 (0)1865 767954
Email: info@beecheracoustics.com
Repair/Restore shop with a constantly updated stocks of violins, viola, cello and double bass. Offers personal service since 1990 and willing to serve the customers in their needs. To make an appointment, you can access the contacts below or visit their page online for more information.

Website: http://www.simondubberviolins.co.uk
Address: 442 Thorney Leys, Witney, Oxfordshire OX28 5PJ, UK
Tel: +44 1993 772587 or +44 7929 079773
Email: simondubberviolins@gmail.com
6. Professional Music Technology
This shop, established in 1991 at Essex, started its store at Oxford in the year 1995. This is an award winning music store currently having 9 Music Industries Association awards. They provide the latest offers on guitars, drums and stringed instruments also at their other 13 branches around UK. 
Website: http://www.pmtonline.co.uk
Address: 4-5, Tyndale House, Cowley Rd, Oxford OX4 1JH, UK
Tel: +44 151 448 2089 or +44 1865 725221 
Email: sales@pmtonline.co.uk
Retail establishment of old intruments and bows founded by Michael Kearns, Mark Yakoushkin and Bruno Guastalla at the City of Oxford in 1983. Specializes in many aspects of restoration, repairs and tonal adjustments. Also available for new instruments, cases and accessories. 
Website: http://www.oxfordviolins.com
Address: 67 Banbury Road, Oxford OX2 6PE, U.K
Tel/Fax: +44(0)1865 556 558 
Email: scroll@oxfordviolins.com
Besides those shops mentioned above, our shop, though not based in Oxford, has delivered to any players and orchestra members anywhere in this place! So refer in our violin catalogue before you buy an instrument.
Leave a comment
Comments will be approved before showing up.